Whitefish Bay High School
Welcome to the Whitefish Bay High School Class of 1962
It's been 60 years since we graduated.
Here are our Reunion plans!
Reunion Activities Sept. 16 & 17, 2022
Friday, Sept. 16, 7:00
Homecoming Football Game against West Bend East. Attendees can see the remodeled (outdoor) athletic facilities and experience the excitement of high school football.
And remember, perhaps, our outstanding team from 1961.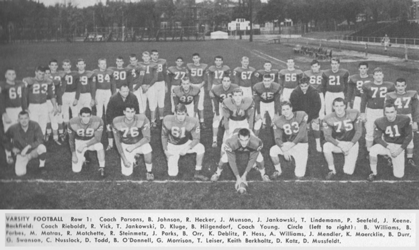 Saturday, Sept. 17
Tour of high school late morning – time likely 10:30 (to be confirmed). See the changes since our 50th reunion. Including a brief presentation regarding our class scholarship endowment.
Happy Hour at Pandl's Whitefish Bay Inn near the high school – "heavy appetizers" and cash bar. Time likely 2:30 – 4:30, to be confirmed.
Cost $35 per person. Send RSVP to Larry Liss by Sept.1 if at all possible. Send a check to Larry (preferred) or pay at the door. Larry's mailing address: Larry Liss, 7024 Fieldstone Court, Franklin, WI 53132
Boat tour of Milwaukee River and Harbor – see our new skyline, river developments, and riverwalk.
Edelweiss tours -- take your pick of these public boat tours:
City Skyline boat tour 7:30 – 9:00pm, $34 with cash bar
Historic narrated boat tour 1:00 – 2:30, $29.25 adults, $14.63 kids with cash bar
Note that these are not private boat cruises just for us, but public boat tours that you can join in.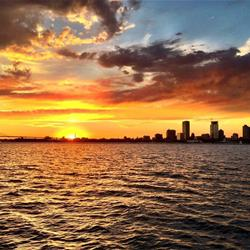 This information will be updated as plans are finalized.
(Note: other homecoming activities are available during the week.)
Class of 1962 Scholarship Fund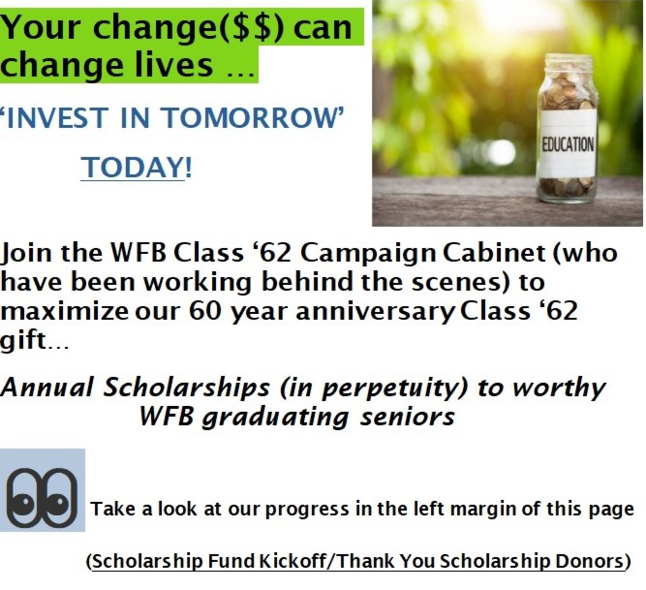 Click here for a drone's eye view of Whitefish Bay
Click here for 7 Reasons to Visit Whitefish Bay by Milwaukee Magazine 2018
Click here for WFB Student named State Baseball Player of the Year 2022