Whitefish Bay High School
In Memory
Larry Meldman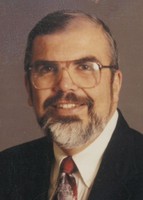 Lawrence Jay Meldman, age 69, of Middleton, WI died September 8, 2012 at University Hospital in Madison, WI.
Born in Milwaukee, WI to Harold and Edith Meldman, Lawrence was a constant storyteller known for his intelligence and wit, and was quick to make friends anywhere life found him.
His friends called him Larry, and audiences knew him over the years as Larry Wilson. Larry studied Acting at Los Angeles Valley College, where he made many lifelong friendships, and at the University of Wisconsin-Milwaukee, where he got his start as a broadcast journalist on the then student run WUWM. He was first heard professionally on Milwaukee's WOKY, to the pride of his younger cousins, and was introduced to Madison audiences in the late 1960s; first as a radio personality on WKOW and then on TVs CBS Affiliate Channel 3. Larry became a veteran reporter covering state and local government and politics during an era known for its volatility. One of the first reporters on the scene when Sterling Hall was bombed, Larry's footage and voice over reporting from that evening were featured on Walter Kronkite. Larry changed tracks and went to work behind the camera for the State of Wisconsin as a Public Information Officer for the State Board of Vocational, Technical and Adult Education in the mid 1970s, where he won multiple awards as a producer of public spot announcements and of training films for EMT and Fire Rescue personnel.
By the end of his career Larry had returned to news journalism and worked for WOLX FM and WIBA AM where he was often accompanied by his intrepid shih-tzu 'newshound,' Monty. Larry once called his son from behind a line of police cars after covering a standoff with an armed man to assure him that while he was a bit shaken the dog was alright.
During his years as a reporter he met Margie Lasecke, a young nursing student from Stevens Point, WI, whom he wed in 1969. Their friendship and affection, having endured some trials, lasted through his final
days. The two provided dear and close support for each other in a
relationship that defied conventional expectations.
Larry and Margie adopted a son, David Fredrick Meldman, in 1980 that Larry would take every opportunity to kvell over. Larry passed on a love of learning, an insatiable curiosity, and a passion for the arts to his son. He imbued David with a deep appreciation for their Jewish heritage and faith and provided a true example to follow pursuing a life of compassion, love of justice and wisdom, and living as a mensch.
Anyone who met Larry would immediately recognize his gentleness, his humility, compassion and his good humor. He would charm every nurse and physician that attended him in his final months as he struggled with a cancer meant for younger men and its attendant heavy treatment.
Larry could speak at length on any topic and was especially proud of his collection of contemporary, classic and rare films that numbered nearly a 1,000 titles upon his death.
Larry was preceded in death by his father, Harold J. and his brother Michael "Mickey". He is survived by his mother Edith, son David, and ex-spouse and dear friend Margie. May his memory be for a blessing.
Private services will be held.