Whitefish Bay High School
In Memory
Teri Taschner (Mcardle)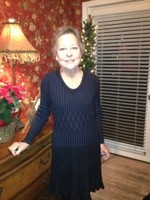 Teri G. McArdle
Teri G. McArdle, nee Taschner, of Clarendon Hills, passed away peacefully at her home on Jan. 1, 2014, surrounded by her family and dear friends.
Teri was born in Detroit in 1944 to Richard and Sara Gwendolyn Taschner. She was 69.
A passionate animal lover and advocate of all her life, Teri received her first puppy on Christmas day when she was 3 years old. As an adult she trained and showed Rough Collies in obedience and conformation, the highlight being when her champion collie was shown at the Westminster Kennel Club show in New York.
Teri also realized her lifelong dream of owning a horse, and she and her daughter Kelli spent many happy times traveling to various dog and horse events.
Teri attended Michigan State University and was in the insurance business for many years, the last 28 at the Mavon Insurance Center in Hinsdale. Always a kind and warm person, she will be greatly missed by her clients, friends and family.
She is survived by her daughter Kelli (John) Otten; her grandchildren, Jack and William; and her brother Timothy Taschner.
A celebration of her life will be held at a later date.
Memorials may be made to MidAmerica Service Dogs Foundation, 3 Grant Square No. 354, Hinsdale, IL 60521 or midamericadogsfoundation.org; or the Hinsdale Humane Society, 22 N. Elm St., Hinsdale, IL 60521 or hinsdalehumanesociety.org.