Whitefish Bay High School
Class of 1962
In Memory
Chuck Petrie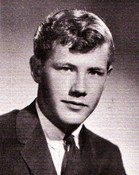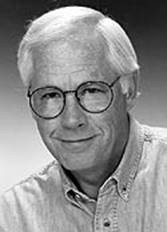 Date Deceased: 2005
Age at Death: 60
Cause of Death: Leukemia
Classmate City: Minocqua
Classmate State: WI
Classmate Country: USA
Survived By: Wife, Mary Petrie
Chuck Petrie - Obituary
Petrie kept nature at heart
He studied waterfowl, then showed his love of outdoors in writing
By AMY RABIDEAU SILVERS
asilvers@journalsentinel.com
Posted: July 25, 2005
As a young man, Chuck Petrie trained to work as a waterfowl biologist.

Although he never got the chance to hold down that job, he found ways to share his knowledge and passion. He took a job as a conservation warden with the state Department of Natural Resources - hoping to get an in as a waterfowl biologist - but gave that up after about 10 years.
"He honed his writing skills as a freelance writer," said his brother, Tom Petrie. "In 1984, he left the DNR and worked for a number of publications."
Charles M. Petrie took a job as a staff writer with Ducks Unlimited magazine, moving to Memphis, Tenn. He became its executive editor, working for 11 years until his health began to fail.
Petrie died Friday, about a year after being diagnosed with leukemia. He was 60. He and his wife, Mary Petrie, lived in Minocqua in Oneida County. "His heart stayed in Wisconsin and really in the North Woods," said his brother. "In his last days, he was able to sit on his deck and watch his river go by."
He grew up in Green Bay, later graduating from Whitefish Bay High School. He served in Germany with the U.S. Army Signal Corps from 1969 to 1971. Petrie studied at the University of Wisconsin-Milwaukee, then at the University of Wisconsin-Oshkosh, where he earned his waterfowl degree. He met his wife, the former Mary Zierden, through family. They were married 26 years. "My wife's sister is Charlie's wife," Tom Petrie said. "Two brothers married two sisters. I married my wife first and they met each other through us."
Chuck Petrie wrote for a long list of outdoors publications, including Wildfowl Magazine, as well as articles for The Milwaukee Journal and Milwaukee Sentinel. He was an editor for Wisconsin Outdoor Journal and managing editor for Wisconsin Sportsman Magazine. He wrote three books for Willow Creek Press, owned by brother Tom in Minocqua: "Just Retrievers," "North America's Greatest Waterfowling Lodges & Outfitters" and "Why Ducks Do That."
In 1987, Petrie was awarded the prestigious Gordon MacQuarrie Award, presented by the Wisconsin Academy of Sciences, Arts and Letters, for his contributions to environmental communications. He twice received the Wisconsin Wildlife Federation's Conservation's communicator of the year award.
"He loved wild things, wild places, and used his talents to share with people the importance of those places for generations to come," said his brother. "He wanted to keep things wild and free and keep them safe from special interests taking over."
In addition to his wife and brother, survivors include daughters Beth and Heidi; a son, Geoffrey; and a brother, Bill.
A funeral service will be at 10:30 a.m. today at Manitowish Waters Community Presbyterian Church, Highway 51, Manitowish Waters. The family will establish a fund in his memory, dedicated to scholarships for students who plan to pursue writing or journalism.
From the July 26, 2005, editions of the Milwaukee Journal Sentinel