Whitefish Bay High School
Class of 1962
In Memory
Cheryl Johannes (Hoyt)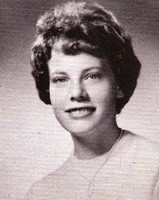 Hoyt, Cheryl Lynn Johannes
Cheryl Lynn Johannes Hoyt, age 60, died peacefully at home surrounded by her loving family on April 6, 2005 following a heroic five-year war with ovarian cancer and brain cancer. For the past five years Cheryl showed that she was a fighter, always battling to get the most out of every day and to live life to the fullest despite the progression of her cancer.
Cheryl was born Sept. 19, 1944 to Virgil and Marguerite (Koehler) Johannes. She attended elementary school and junior high school in Wisconsin Rapids and Wausau. She graduated from Whitefish Bay High School in 1962 and from the University of Wisconsin, Milwaukee in 1966. Cheryl married her Wausau Junior High School sweetheart, Jim Hoyt, on July 23, 1966. She received her Master's Degree from Indiana University in 1972.
Cheryl was an educator who meticulously taught a number of elementary grades in Madison, first at Randall School and, later, at Kennedy School. However, despite her teaching career, the center of Cheryl's life was always her family. She said that she "retired" in 1972 after six years of teaching, when her first child was born, because she had "something more important to do – raising our family." She loved being a stay-at-home mother and put her full energies into that role. Then in 1990 she returned to teach, this time at Kennedy Elementary School. Cheryl especially enjoyed teaching math and science, and in both 1998 and 1999 she received the Wisconsin Presidential Award for Excellence in the Teaching of Science and Mathematics.
She had many other talents and interests. She was an accomplished seamstress, and she quilted, knit, sewed, and smocked more projects than anyone could ever count. She made many of her own clothes – including her wedding gown – as well as clothes for her children when they were young. Cheryl also loved to work in her garden – her wildflower garden was her favorite. She was particularly proud that her lady's slippers and trillium had multiplied in recent years. She was an active member of First United Methodist Church and taught Sunday School for many years.
Cheryl is survived by Jim, her beloved husband of 39 years, and by their three children: Randall (Amy) Hoyt of Wauwatosa; Rebecca Hoyt Olson (Bryan) of Sheboygan; and Diane Hoyt of Franklin; and by her three precious grandchildren, Emily Hoyt and George Hoyt, both of Wauwatosa and Calvin Hoyt Olson of Sheboygan; as well as by all five of her siblings: Ellyn (Richard) Paulus of West Branch, Iowa; Robert (Jane) Johannes of Thiensville; Richard (Susan) Johannes of Mequon; William Johannes of Nashua, New Hampshire; and Susan (Gary) Moss of Whitefish Bay; by numerous nieces and nephews; and by her special aunt, Anita Sauer, of Mequon.
A memorial service celebrating Cheryl's life and faith was held at the First United Methodist Church, Madison.
Memorial contributions may be made to the First United Methodist Church Food Pantry, 203 Wisconsin Ave., Madison, WI 53703, or to the University of Wisconsin Carbone Comprehensive Cancer Center, 600 Highland Ave., Room K4/658, Madison, WI 53706.
Cheryl's family offers its most sincere appreciation to the many skilled physicians and staff at the University of Wisconsin Carbone Comprehensive Cancer Center and to the wonderful, caring, and supportive staff of HospiceCare of Dane County.